Is a sit/stand desk the right option for me?
Author: Ergonomics 101 - Marketing Team Date Posted:20 March 2020
With Slack conversations now replacing workplaces catchups, and Zoom meetings replacing team conferences, the look and feel of work and workplace has definitely transformed from what it was just a few short weeks ago.
As your tv room becomes your home office and you start making decisions about the type of furniture that you need, combination sit/stand desks should definitely be on that purchase list.
These desks can either replace your current desk or sit on top of your current desk. Either way, most of these desks are adjustable so that you can easily transition between your seating and standing positions and have a number of other benefits as well.
Allows you to Vary the Way you Work
With the daily commute changing from a drive or a tram ride to walk down the stairs, having the ability to move during your workday is even more important. A sit/stand desk allows you to easily and seamlessly transition from working sitting down to working standing up. Research recommends that you change your position approximately every 30 minutes so a sit/stand desk is an easy way to do that.
Beneficial to your Physical Health
Sitting in the same position all-day makes people a higher risk category for heart disease and diabetes.
Conversely, a stand-up desk allows you to burn more calories which is therefore beneficial to your health. Additionally, standing consistently lowers your risk of heart disease even more than doing vigorous exercise at some point during the day.
Finally, in terms of more short term reduction of pain, studies have shown that having a sit/stand desk reduces pain in the lower back, upper back, and neck when used for just a few weeks.
This will make working from home more pleasant and provide you with more time and energy to do other tasks around the house after the workday is over.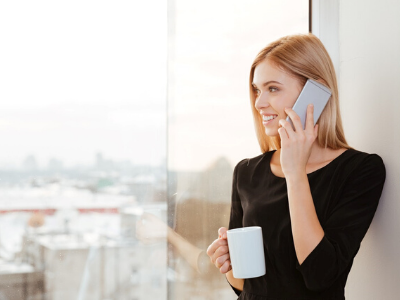 Improves your Mental Health
Ensuring that your mental health is prioritised is also important during this challenging time. In that vein, standing desks can help improve your energy levels and mood.
This was demonstrated in studies by participants showing decreased feelings of tiredness and less stress when they varied their daily routine by sitting and standing instead of just sitting. More broadly, this can also lead to decreased feelings of depression and anxiety which can be caused by sitting all day.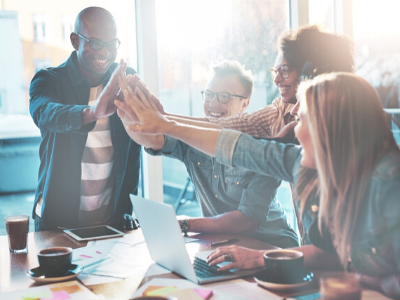 Increases your Productivity
Most critical from your employers' perspective while adjusting to working from home and having your children as "coworkers" is the ability to stay productive.
This increase in productivity is a direct outcome of the previous point about increased motivation and energy levels. If you are feeling more energetic and motivated to complete your tasks, then you will be more productive.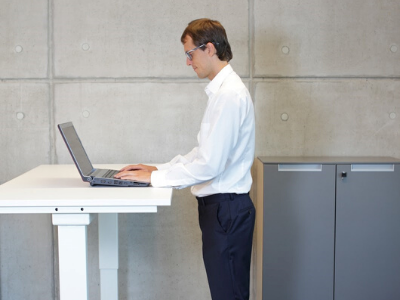 Take a Stand!
With the benefits listed above, we think it's time to take a stand and find a sit/stand desk. It will help you more easily transition to your work from home lifestyle and keep you productive and happy at the same time. Who knows, your kids might soon be asking to try it for their at-home learning as well!
---
Leave a comment