How to Keep Employees Engaged and Motivated; Whilst Working from Home
Author: Marketing Team - Ergonomics 101 Date Posted:3 August 2020
So, it looks like work from home is here to stay. For many people, this is pretty fantastic news. You can have more quality time with your family, spend less money on child care and claim back all of those weekly commuting hours! However, motivation and engagement are much more challenging without the stimulation provided by a collaborative environment. First things first, make sure your staff have the right set up with proper ergonomic office equipment, the rest is easy. Read on to discover top tips on how to keep employees engaged and motivated whilst working from home.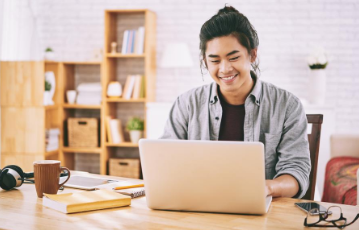 How to keep employees engaged and motivated whilst working from home
The most crucial aspect of your workday for engagement and motivation is comfort and preparation. If you're organised and equipped with tools and make your day run as smoothly as possible, your mind is free to ficus on the tasks at hand.
There are several steps you can take to ensure collaboration between workers with regards to workflow. For example, make sure video conferencing is more than just a formality and invest in the right technology so the team isn't distracted with technical issues. Encourage team members to work together where possible and create a forum where they can share personal and professional successes and learning.
The Best Tools to Engage Remote Employees
At Ergonomics 101, we know that the best tools for motivation and engagement are the ones that support your wellbeing throughout the day. When we're uncomfortable, our bodies send us subtle signals. These signals can translate into tension and discomfort in the neck, knees and shoulders and can disrupt workflow throughout the day. there are two excellent ways to combat this.
Sit-Stand Desks Melbourne
You can now get nifty sit-stand desks for home office use. These give workers the choice of adjusting their desks quickly to comfortable stand or sit down the push of a button. Spending prolonged amounts of time is detrimental to the body in many ways, and transitioning work positions can improve focus and avoid injury.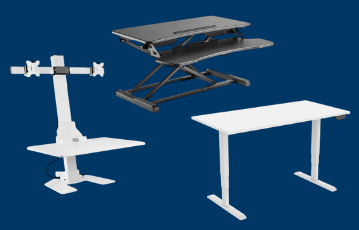 Office Chairs Melbourne
Aligning your hips, spine and neck while sitting isn't something we can easily self regulate. Office chair from Ergonomics 101 are designed to conform to the shape of your body and provide support where necessary. So you can get on with your day without shifting uncomfortable in your seat.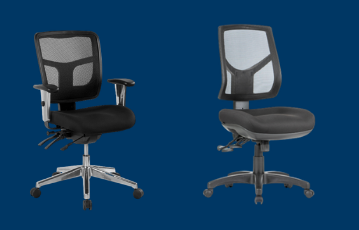 Employee Engagment Activities During Work from Home.
keeping your team engaged and emotionally balanced while working from home can be difficult, and employees may feel disconnected and socially isolated. To avoid this and encourage team bonding and light-hearted connection try less formal activities online that can include:
Virtual quiz nights
Friday evening non-work-related video conferencing or cocktail evenings
Monthly competitions
newsletters featuring stories about employees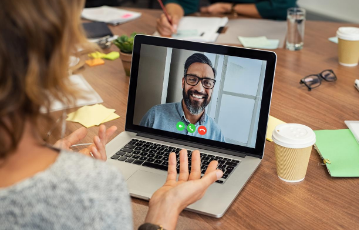 Get the Ergonomic Home Office Equipment you need
Speak with Australian owned and operated ergo experts Ergonomics 101 at 03-9591-6262 to maximise the comfort and productivity of your work from home employees. We offer free Melbourne metro delivery on all chairs or drive-thru prick up for people in Melbourne.
---
Leave a comment